Family Holidays
Planning a holiday for you and your family takes a lot of preparation and thought.
Catering for the wants and needs of children – whether they are still climbing over your furniture or stealing it to fit out their own homes – can be a tricky business.
We will be able to tailor-make a holiday to your individual requirements and our hotel and itinerary suggestions can be used to provide a little inspiration and advice if you are unsure of where to start. Depending on the age of your children many factors need to be taken into consideration, from hotel facilities and flight times, to weather conditions and entertainment options.
Whether you're looking for a short haul break in the school holidays, a rite of passage adventure with your teens or a villa for three generations of the family – we can help!
Family adventures
If your children are a little older and ready for their first real adventure, we can craft a tailor-made itinerary for a family-friendly holiday to remember.
Travelling with children need not mean lack lustre trips full of sterile resorts and kids clubs. Memories don't collect themselves, and when the numbers multiply it doesn't mean your desire for adventure ceases; children can make a destination more sensational, colourful and energetic.
From searching for orang-utan in the rainforests of Borneo, to getting off the beaten track in Panama, there are many destinations that will get the whole family excited. You could visit Tutankhamen's tomb, go on safari in Africa, spot kangaroos in Australia or watch snake-charmers in Morocco.
We take each member of your family into account, and the ages of your children, to ensure that what we create for you is completely family-friendly. So you can venture to places and cultures far and wide, feeling confident that your family is safe, happy and in for a truly inspiring adventure.
Family beach holidays
Everyday family life can be hectic, so for many families a holiday is all about soaking up some rays on a beautiful beach. Where there is sand and water, there are happy children.
As a family you can experience all kinds of exciting things on a beach holiday, whether it's as far away as Australia, or a hot spot in the Mediterranean, just a short flight from the UK. Beach holidays will always be popular for families; many of the large, luxury resorts in the Canary Islands are particularly suitable. In the Caribbean, Latin America, Indonesia, and Thailand many beaches are adjoined by large forests which both children and adults love to explore with trained guides, who point out local wildlife and sites of interest.
You can choose somewhere with a hotel kids club, or simply somewhere family-friendly, with plenty for the children to do. Alternatively, we can source villas across Europe many of which are near the beach – and, if you would like, come with a chef, host and private nanny.
The best family resorts will have extensive childcare facilities such as a playground, activity centre and kid's swimming pool.  Nevertheless, what is beyond the hotel grounds may be more important than what is within; anywhere with a theme park, aquarium or zoo nearby is sure to delight children. Many family-friendly resorts also offer a babysitting service for parents who wish to enjoy an elusive opportunity to dine together or take a lengthy beach walk, while hotels and resorts comprising a designated Kids Zone for young children or an E-Zone for older children and teenagers ensures the whole family enjoys a multi-faceted holiday where boredom rarely enters the minds of families as an a necessary entertainment and activity getaway where young children require extensive stimulation.
Family safari holidays
Whatever the age your children, a family safari is one of the most exciting and rewarding family holidays available.
There is lots to do including walking safaris, game drives and wildlife spotting, and in many African countries accommodation is very family-friendly. From lodges in the Okavango Delta and private houses in Zambia, to beach hotels offering kids' clubs and swimming pools, Africa really can cater to children of all ages.
Africa's game reserves and national parks, providing a holiday the whole family can enjoy as an educating yet enthralling journey into the heart of a natural habitat only previously witnessed in zoos or on television. Children and adults alike will love trying to spot the "Big Five" for the first time in the lion, African elephant, Cape buffalo, leopard, and rhinoceros found in large numbers in South Africa, Kenya, Botswana, Tanzania or Namibia, creating a memorable holiday destination that will be talked about for years to come as the pinnacle family friendly holiday type for adventure seekers.
Other African destinations families might wish to visit include the Victoria & Albert Waterfront in Cape Town, which is home to many shops, attractions for kids and fascinating museums.
A number of the African countries you can visit also pose little or no malaria risk, making your holiday with the kids a stress-free and relaxing experience.
Holidays with teenagers
Deciding on a holiday destination when teenagers are involved can sometimes prove trickier than travel with younger children.
Being able to strike a balance between giving teenagers the independence they want and ensuring you don't have to worry about their safety is not a simple task, but choose an itinerary that incorporates activities, destinations and accommodation that will appeal to you both and you are half-way there, and at an age where almost any destination is possible, the word really is your oyster when travelling with a teen.
Travelling a little further a-field with children doesn't have to be a huge challenge. From a family villa with a private pool in Jamaica, to snorkelling in the Seychelles, to the majestic fly drives of West Coast USA or magical tree-houses in Thailand, you can relax and enjoy the time chilling out with your children. However, you may wish to have a more adventurous time where you can go zip lining through the tropical jungles of Costa Rica to exciting wildlife safaris in beautiful South Africa, and from luxury desert escapes in Oman to Outback adventures in Australia.
If your teenagers love excitement and adventure and prefer their holidays jam-packed with new experiences, new activities and the chance to share it all with others their own age we can arrange something for them too. There are opportunities for holidays that are imaginative, fun and sometimes challenging, where you can travel as a small group of families with like-minded teenagers to share all experiences with. Each holiday is packed with adventure: you could hike the Inca Trail in Peru, camel trek across Saharan dunes, cook pastas and pizzas in Sicily or try hydrospeed (riverboarding) in the Pyrenees.
Borneo Family Adventure
-Malaysia, Malaysia & Borneo
Arrive at any time. Arrival transfer included.Day 1 Arrive Kota Kinabalu (1D)Learn about traditional life in Borneo in our longhouse accommodationDay 2 Longhouse homestay (1B)T... More »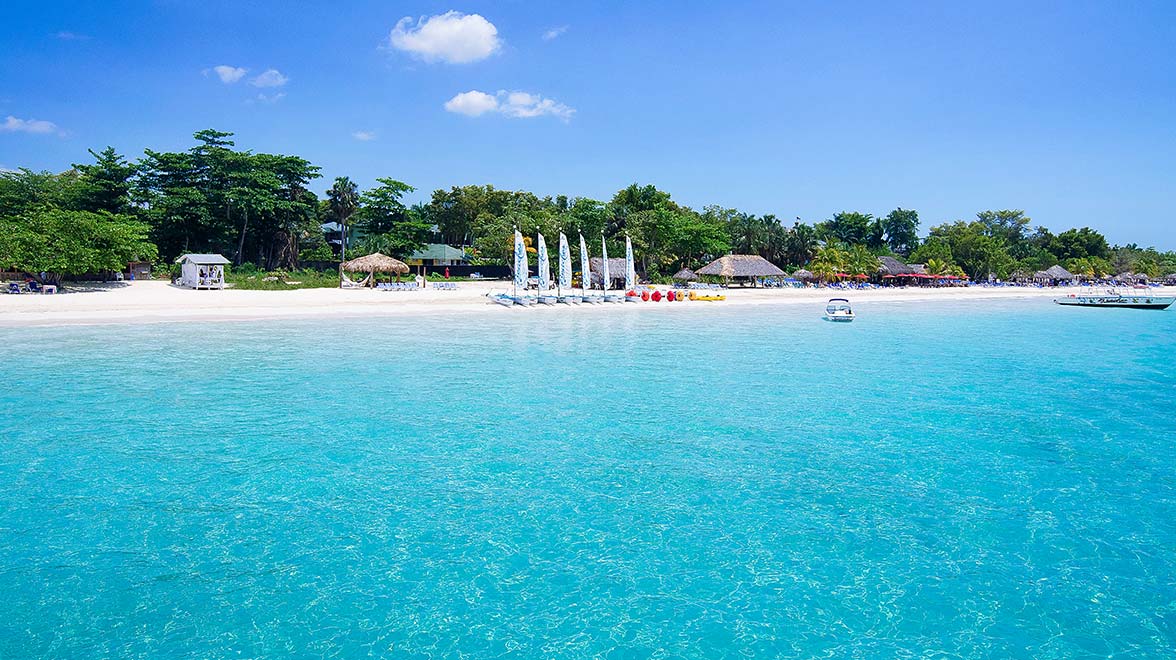 Beaches Negril Resort & Spa
-Jamaica, Jamaica
With an outstanding reputation for providing fantastic luxury all-inclusive holidays for the whole family, Beaches Negril Resort & Spa offers an abundance of fun activities and is es... More »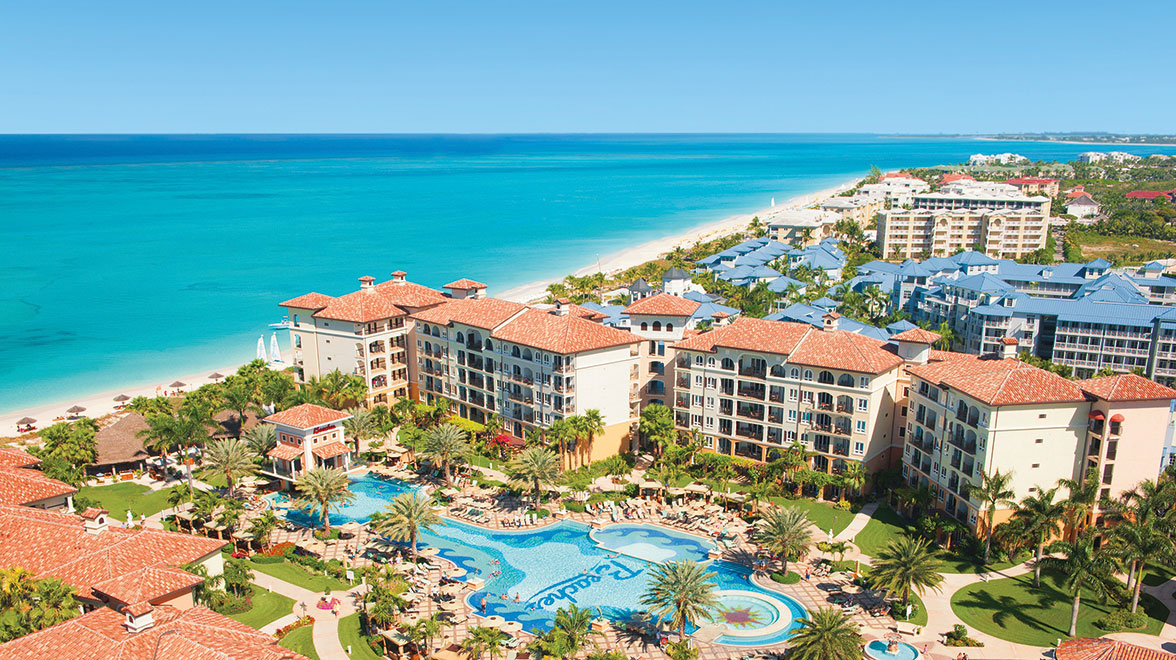 Beaches Turks & Caicos Resort Villages & Spa
-Turks and Caicos, Turks and Caicos
Set on a 12 mile stretch of pristine white sand beach on the famous Grace Bay, this is an excellent choice for families, couples and singles. The resort boasts an impressive range of lan... More »
Bella Mare Hotel
-Corfu, Greece
31 bedrooms
Cocooned in lush gardens that open out onto lovely Avlaki beach, Bella Mare has claimed one of the most desirable spots in this exclusive corner of north east Corfu. More »
Mousses Crèche and Kids' Clubs
-Lefkada, Greece
12 bedrooms
Our aim at Mousses is simple: family holidays without the fuss, a place that is as relaxing for adults as it is fun for children, in one of the most child-friendly desti... More »
Ca'n Prital
-Mallorca, Spain
4 bedrooms
A long private driveway leads to this beautiful stone-built country house, set in spacious grounds, lying between the historic old town of Pollença and Cala San Vicente... More »
View more Family Holidays >>