Honeymoons
Your honeymoon should be the most memorable, magical holiday you've ever taken. We want your honeymoon to be extra special and compliment your wedding day. It's the perfect excuse to do something really special.
So what makes for a truly unforgettable honeymoon holiday? A deserted Goan beach; verdant rainforests alive with the cacophony of nature; moonlit adventures and night drives into the African bush or sleeping beneath the stars – blanketed in Bedouin comfort – at the edge of the boundless, mystery of the desert.  Or perhaps your perfect honeymoon holiday involves once in a life time excursions and exhilarating high octane adventure?
Choosing your ideal honeymoon should be an enjoyable part of this special time and we can offer expert knowledge and fine attention to detail, to ensure your honeymoon is all that you both want it to be. We take into account your budget, your timings, your thoughts about the kind of honeymoon you want to experience, and the special touches you want it to include.
Many couples aren't sure where to go for the time of year they are getting married – this is where we can help. You can browse our luxury honeymoons according to the style of honeymoon you're looking for. However, almost anything is possible so please do ask if you cannot immediately see what you had in mind or if you need more ideas and/or information.
Adventure Honeymoons 
When it comes to honeymoons, everyone has their own different ideas. After all the excitement of getting married, some people simply want to flop on a gorgeous beach somewhere idyllic. For others, it's all about taking your first true adventure together as newlywed couple.
You could take a road trip around New Zealand, go riding in Patagonia, take a journey to Antarctica or go camping in the desert under more stars than you've ever seen before. Whatever you're after, we can make it as adventurous as you like, and add in a few days' relaxation somewhere if you want some down-time too. As everything we do is tailor-made to your exact requirements, almost anything's possible.
Safari Honeymoons
From rolling savannah to dusty plains; from the emerald swirl of the Okavango Delta to rivers of crocodile, awaiting tenacious wildebeest.  Safari honeymoon holidays ensure adventure bound adrenaline rushes, but can be beautifully contrasted, magically highlighted by restorative, elegant luxury and privacy.  And safari doesn't need to equate solely to Africa – look to India, to the Amazon, to Borneo or to Sri Lanka for national parks, game drives and a brilliantly coloured spectrum of wildlife, ranging from roaming, majestic tigers to statuesque elephants; from sombre faced orang-utans to pink dolphins.
Cultural Honeymoons 
Satisfy your hunger for discovery by adding some culture to your honeymoon. Whether you want just a taste, combined with some unadulterated beach time, or a feast of history and heritage to explore, we can create a tailor-made honeymoon to suit.
Learn the stories written in the crumbling walls of ancient structures all over the world, from the Great Wall of China and Angkor Wat to the Pyramids, Petra and Borobudur. Admire Michelangelo's precise strokes in the Sistene chapel and the multitude of masterpieces that dress the Uffizi. Visit the wondrous Taj Mahal. Whatever you do, you'll come home feeling enlightened and inspired.
Beach honeymoons
One of the best things about going on holiday straight after your wedding is the chance it gives you to reminisce about your amazing day, and enjoy some much-deserved relaxation after all the excitement. This is why a fabulously luxurious beach holiday can make the perfect honeymoon.
Dreaming of a beach hut on stilts? A glass bottomed bath above the clear blue sea? Most of us imagine a beach element to our ideal honeymoon but the perfect beach is different for us all. For some it's endless white sands and low hanging palm trees, for others is beach bars and sun loungers. Maybe you're after shipwrecks and ruins, or perhaps you just want an island for yourself. Whatever your ideal coastline, we know the best honeymoon worthy beach spots around the world to suit your every need.
From a gorgeous boutique hotel on a Caribbean island, to an over-water villa in the Maldives or a secluded 'vale' in Fiji, we have a huge array of wonderfully romantic beach retreats to choose from.
All Inclusive Honeymoons
All inclusive doesn't mean compromising on quality. Your honeymoon is the holiday of a lifetime, and our all-inclusive honeymoons include much-needed extras – such as meals and drinks, water sports, entertainment and even excursions.
Not only are these idyllic resorts all inclusive, honeymooners are also spoilt with exclusive offers such as room upgrades, Champagne breakfast in bed and discounted spa treatments.
Sandals Montego Bay
-Jamaica, All Caribbean Islands
THE ALL-NEW SANDALS MONTEGO BAY - The Newest & Hottest Resort In Jamaica NEW LOBBY & MAIN BAR • NEW SWIM-UP SUITES • NEW OVER-THE-WATER WEDDING CHAPEL NEW LATITUDES OVER WATER BAR • 3... More »
Jamaica Inn
-Jamaica, Jamaica
Set on a beautiful, private, sandy cove, there's a great elegance and sense of style about this charming hotel. This is no more evident than in the excellent dining, impeccable service... More »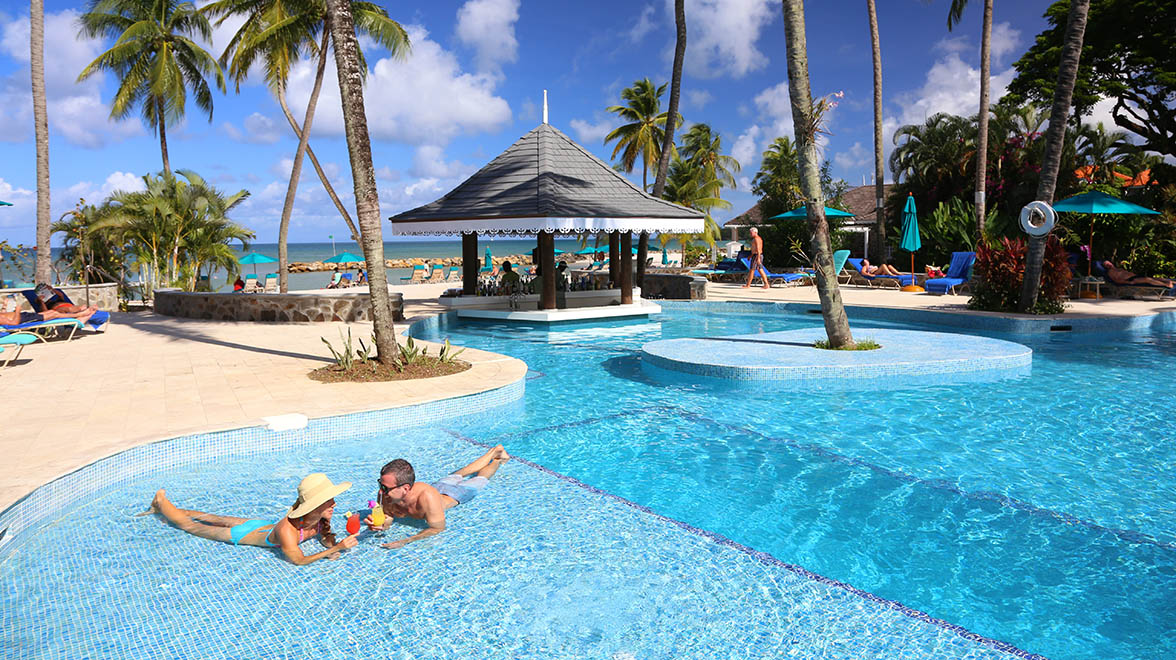 Rendezvous
-Saint Lucia, Saint Lucia
Popular with our clients for many years, Rendezvous is the perfect choice for couples looking to steal some precious time together. The resort is set in beautiful gardens on a two-mile s... More »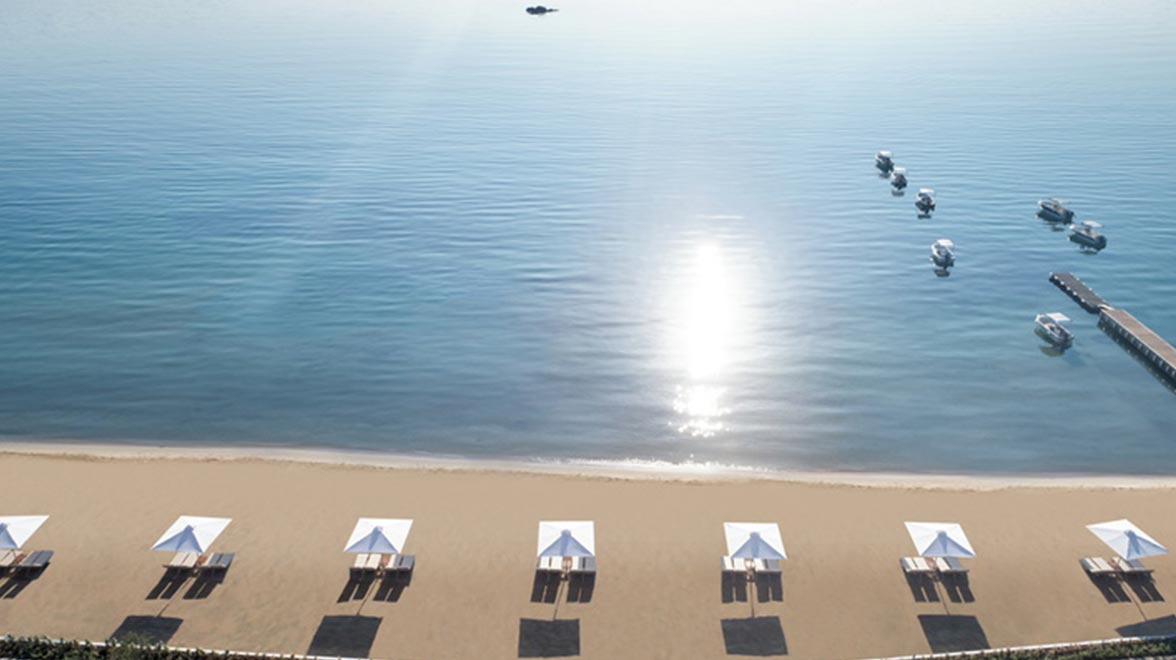 IKOS Dassia, Corfu
-Greece, Greece
Opened in spring 2018, Ikos Dassia is the prestigious Ikos Resorts' first foray onto the sun-drenched island of Corfu. With 25 acres of verdant space adjacent to the breathtaking Ionia... More »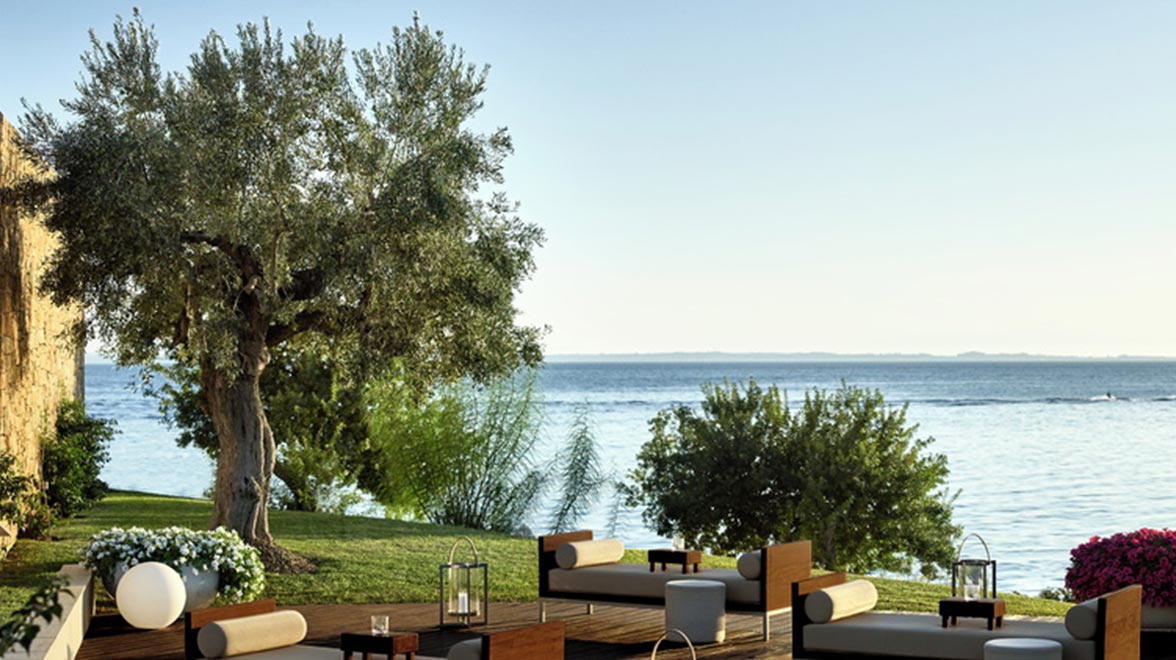 IKOS Olivia, Halkidiki
-Greece, Greece
With 22 acres of beachfront gardens, IKOS Olivia boasts an enviable location. The exceptional all-inclusive package brings the concept of affordable luxury to Halkidiki, with meals prepa... More »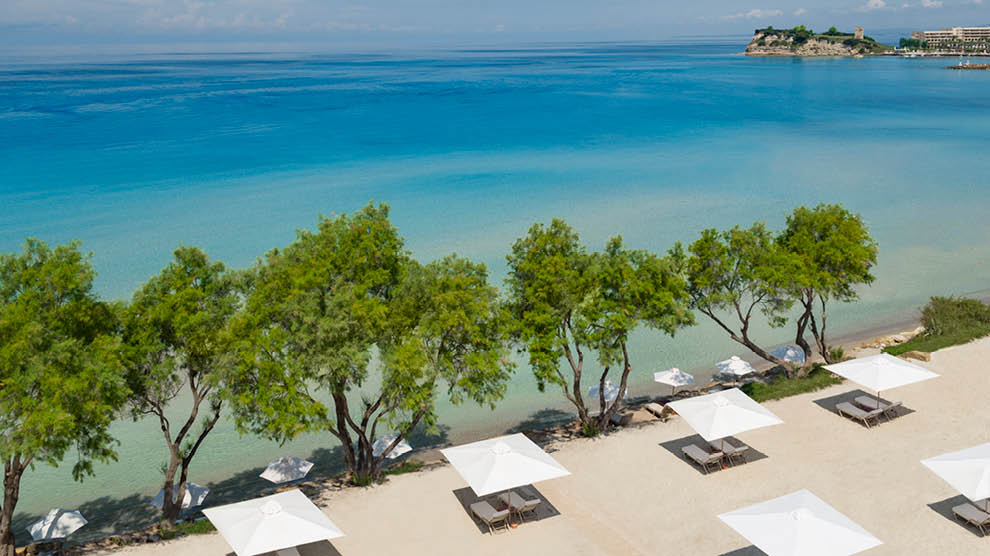 Sani Asterias Resort, Halkidiki
-Greece, Greece
Set on an exclusive private beach in tranquil surroundings, the luxurious boutique hotel, Sani Asterias, is a gloriously elegant part of the renowned Sani Resort complex, set around its ... More »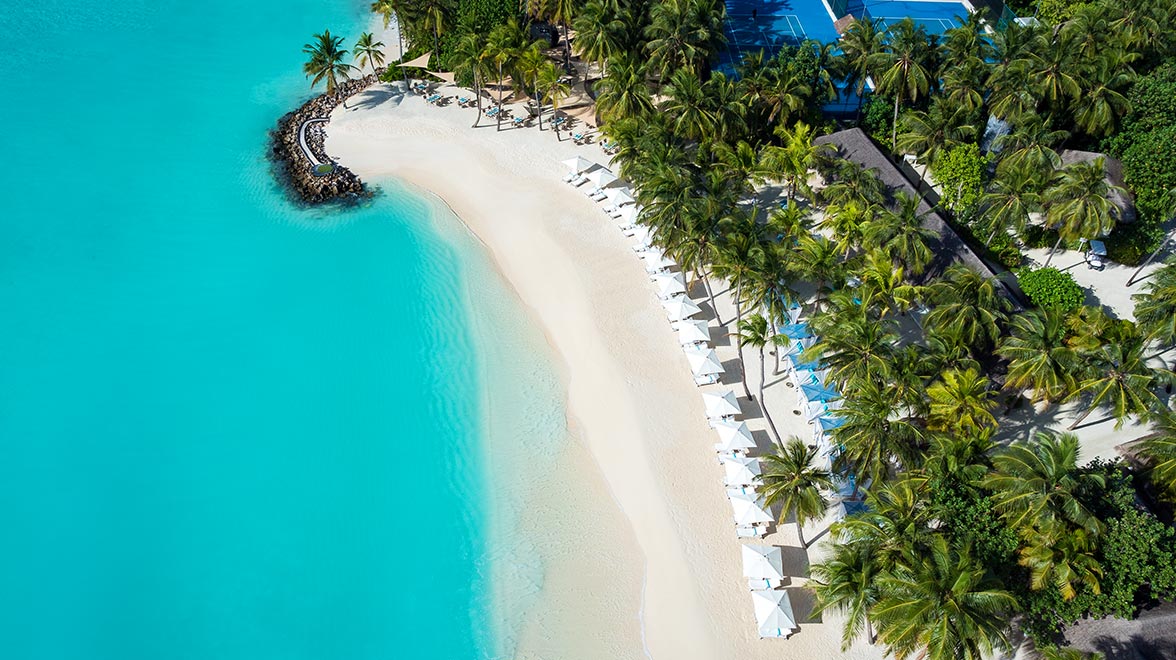 One&Only Reethi Rah
-Maldives, Maldives
Firmly established as one of the world's most exclusive resorts, the iconic One&Only Reethi Rah more than lives up to its billing. The villas are some of the largest in the world, ... More »
Kalkan Regency
-Kalkan, Turkey
41 bedrooms
The Regency is a Kalkan legend. Loved by guests and the travel press in equal measure, this family-run hotel has raised the bar to the highest possible level in terms of... More »
View more Honeymoons >>