Safari Holidays
If all you know of wild Africa is David Attenborough or Big Cat Diary you are in for the surprise of your life. No matter how many wildlife documentaries you may have watched, nothing prepares you for the real thing.
Vast herds. Big cats. Unforgettable adventures.
Experience raw beauty, ever-changing landscapes and an array of exotic flora. Whether it be it the shocking pink swathe of a thousand flamingos, the immense burnt orange Sossusvlei dunes or the lush green wetlands of the Okavango Delta, Africa must be seen and experienced to be truly understood.
A safari holiday should be on everyone's wish list of life's greatest adventures. In Swahili, the melodious everyday language of East Africa, the word itself translates as "going on a journey". Every moment you spend with African soil beneath your feet will forever be a precious memory of your journey of self-discovery.
Rather than choosing your destination first, it can be useful to consider the type of safari that you want. There are a number of factors to take into account, with budget often a solid starting point. But it's also good to have an idea of how you plan to travel around, if you like the thought of staying in tented camps or traditional lodges, and whether you're happy to join an organised group safari or would prefer to tailor-make your own.
Africa is the home of safari, the annual migration and the Big Five. You may dream of roaming the plains of the Maasai Mara by 4×4, flying over the Namib-Naukluft National Park, clambering up the slopes of Mount Kilimanjaro, a horseback safaris from the luxury camps in Botswana's Okavango Delta or perhaps an exhilarating walking safari in Zambia's South Luangwa. Whatever you choose we can help you.
Don't forget that children love safaris too!
Safari holidays are a big family holiday unlike any other. A family safari is a unique shared adventure your family will treasure.  Imagine the moment your children see their first elephant family playing by the Zambezi River, or herds of zebra and giraffe roaming the Serengeti plains!  You can experience African cultures and share real adventures together; maybe meet African children in a remote village school and finish up with a few days relaxing beside the Indian Ocean.
Have fun with expert guides who will take you and your family on adventures you'll remember forever. One minute you'll enjoy a family of baboons playing, chasing each other through the trees, then watch spellbound as twenty elephant drink and hose themselves at the river's edge. The next you could be visiting a real Maasai tribe, followed by a hot air balloon ride and a meal under the stars.
Our selection of holidays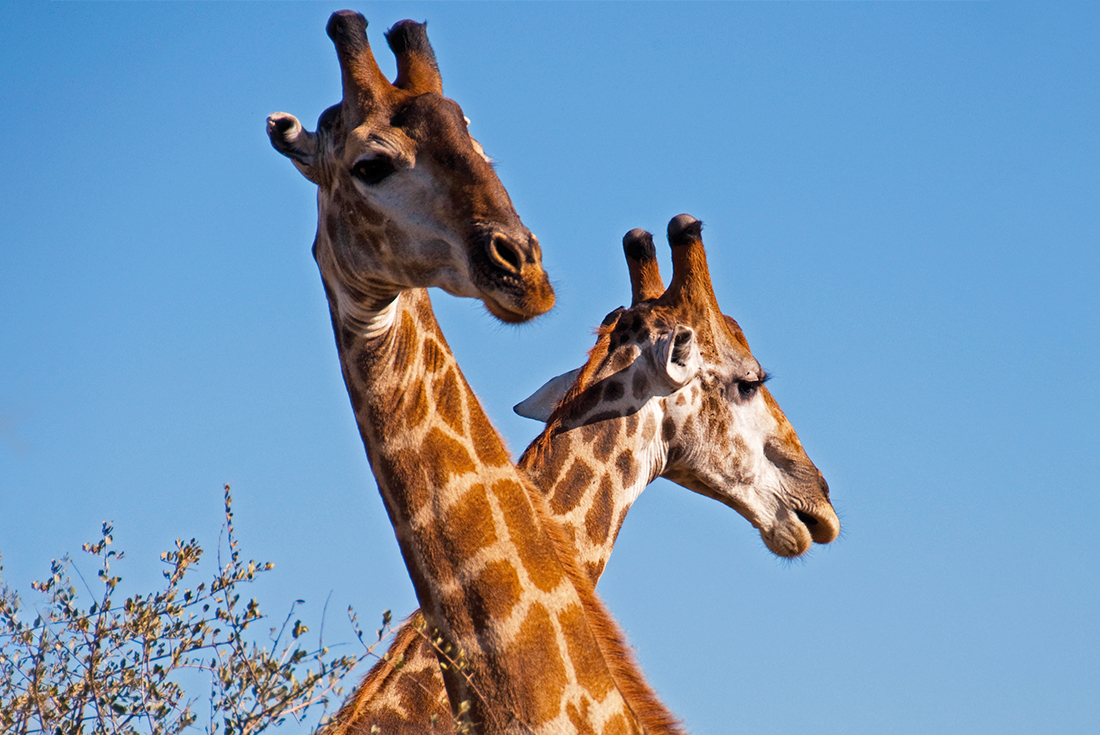 South Africa Family Safari with Teenagers
-South Africa, South Africa
SUMMARY Travel through South Africa and Eswatini (Swaziland), combining cultural and wildlife experiences. The tour starts with an introduction to South Africa's most famous townshi... More »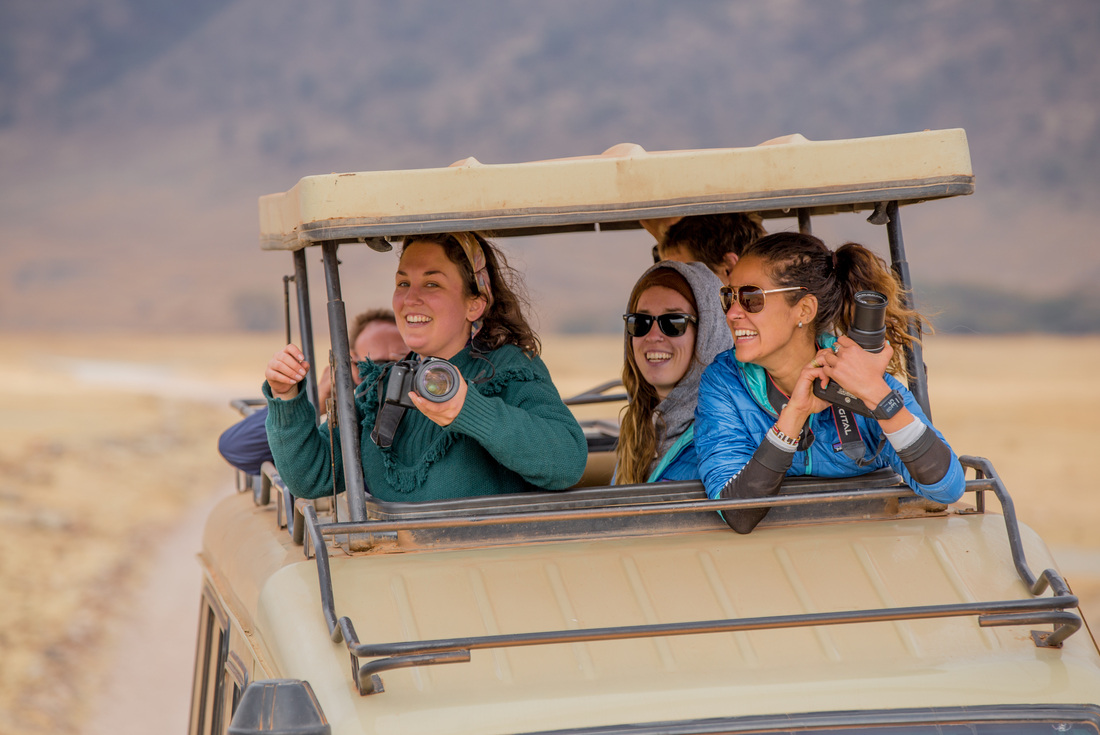 Kenya & Tanzania Safari
-Kenya, Kenya
SUMMARY This trip delivers wildlife, adventure and comfort in equal measures. Travel through these welcoming nations, past stunning scenery, tiny farming villages and modern cities ab... More »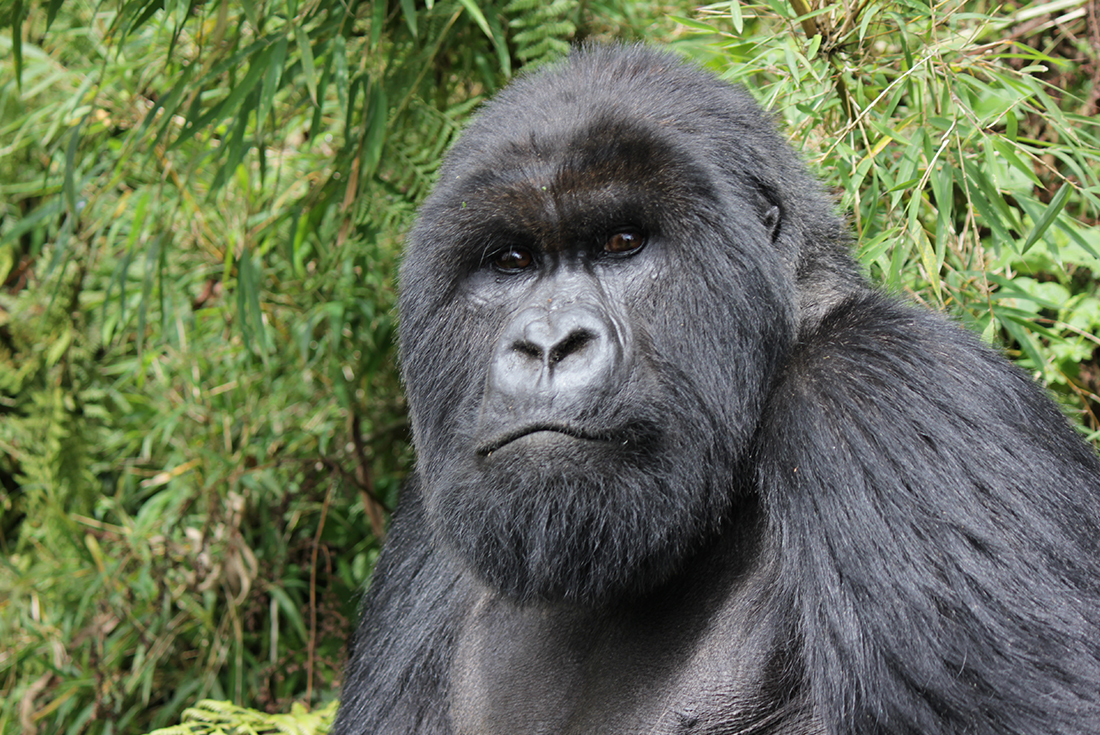 Gorillas, Game Parks & Beaches
-Tanzania, United Republic Of, Kenya
SUMMARY Discover the astounding diversity of landscapes and wildlife in East Africa on this 27-day Lonely Planet Experience, powered by Intrepid. Visit verdant highlands, steamy rainf... More »
Safari in Kenya & Tanzania
-Kenya, Nairobi
On this epic journey, explore some of the finest national parks in East Africa, from Kenya's Masai Mara to the incomparable Ngorongoro Crater in Tanzania. Keep your binoculars at hand on a trip t... More »
Kenya & Tanzania Safari Experience
-Kenya, Nairobi
Whether you travel in style or by the seat of your pants, the sprawling, wildlife-rich grasslands of Kenya and Tanzania are a sight to behold. This trip stresses the former while capturing the spir... More »
Kenya & Tanzania Camping Safari
-Kenya, Nairobi
Led by a certified safari guide, this 14-day tour will bring you to the famous wildlife habitats of both Kenya and Tanzania. Descend into the Great Rift Valley and the Ngorongoro Crater for stunnin... More »
Rwanda & Uganda Gorilla Discovery
-Rwanda, Kigali
Embark on an unforgettable expedition to track mountain gorillas, golden monkeys, and other endangered primates in the rainforests of Rwanda and Uganda. Visit a research centre set up by Dr. Dian F... More »

South Africa: Kruger Walking Safari
-South Africa, South Africa
SUMMARY Brimming with elephants, lions, buffalo, rhino, zebra and hundreds of bird species, Kruger National Park stands tall among the great wildlife arenas of Africa. But it's only... More »